WordPress Developers
If you're looking for WordPress developers, you're interested in the most popular CMS (content management system) on the web. Initially designed to manage online blogs, this free open-source platform supports over 60 million websites.
It's simplicity and myriad of plugins make it a great option to build your website from.
The Advantages of WordPress Website Design
Relatively easy to use for simple sites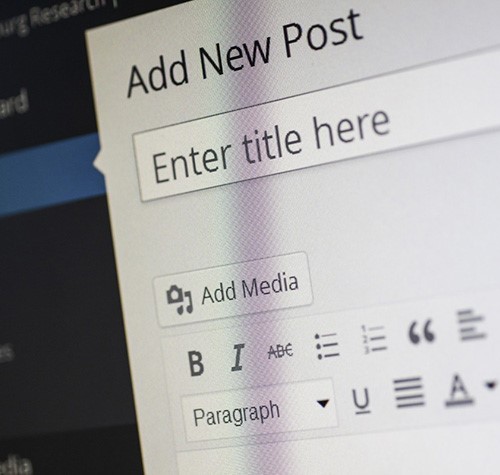 WordPress's simplicity makes it easy for anyone to produce great looking websites with a small number of pages. And, since it started life as a blogging platform, it's not particularly difficult for non-developers to update and manage content.
Unlimited functionality
There are tens of thousands of WordPress themes and plugins, many of them free, that you can use on your site. So, whatever functionality you're after, there's probably a plugin for it!
Well supported
WordPress is continuously being developed and updated. There is also a huge worldwide community of WordPress developers and supporters that can help with any problem you might have.
SEO-friendly
Due to WordPress's popularity, Google is well-versed in indexing sites build on the CMS. There are also lots of great plugins that make it easy for your site to be search engine friendly.
Quick to set up and get running
WordPress is super easy to install. Once you've downloaded a theme and added a few plugins you're good to go.
The disadvantages
WordPress does have a couple of downsides to be aware of:
Security
Being popular and free does have its drawbacks. Poorly designed or out of date plugins and themes make it an ideal target for hackers. So, it's important you use a web developer who can make sure your site is secure and keeps it regularly updated (this does cost).
Speed
Using a theme with lots of unnecessary code or having too many plugins on your site can slow your site down.
Scalability
While great for smaller websites, WordPress can become cumbersome once you start adding lots of pages and functionality.
Need help selecting the best CMS for your website?
Choosing the content management system to build your website on is one of the most crucial decisions you need to make.
In addition to WordPress, there are other great content management systems out there – each with their own pros and cons. For example, Umbraco is ideal platform if you're after a website that is easy to update and maintain.
At System 7, we can help you select the CMS that is right for you and your business. Get in touch using the form below to see if WordPress Web Development is right for you.